Brendon Benson - My Old Familiar Friend
One of the most under the radar talents of the decade. This guy can write the perfect guitar pop song, and has several times. If you don't have The Alternative to Love (2005) run or click to it now! My Old Familiar Friend (2009) just came out and it's growing on me fast. To check out one of his past perfect ones listen to Matarie. You might also know him as the "other" guy in The Raconteurs, also one the best acts of the 00's.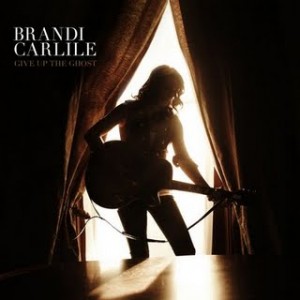 Brandi Carlile - Give Up The Ghost
Brandi's 2007 album, The Story, caught my eyes first due to being produced by T Bone Burnett. After the fist listen to the song The Story I was hooked on her and the album. Here's a raw acoustic version on YouTube. Her voice can slice through any stone heart and her folk rock song writing skills are tops. The new album Give Up The Ghost (2009) continues to folk rock my world. Check out the new songs Before It Breaks and Dreams. She'll be at The Pabst on January 21st.

Twilight Hours - Stereo Night

It's been a long wait but it's finally out, the new Matt Wilson and John Munson album Stereo Night. If you're thinking Matt and John who? let me explain. Back in the late 80's and early 90's there was a band from Minneapolis named Trip Shakespeare. The leader of that band was Matt Wilson and the bass player was John Munson. They later were joined by Dan Wilson, Matt' s brother, and went on to conquer the mid west club circuit. There's really no way to explain Trip, just check this out and remember it was "back then." Long story short, the world wasn't ready for Trip and they failed to hit it big. Soon after Trip fell apart, Dan and John started a little band called Semisonic, you might have heard of them. Skip forward many years and now Matt is back with John and they've just released Stereo Night. There's no telecaster toolmaster blasting here but plenty of great grown up songs with Matt's signature falsetto voice ringing out. It might be an acquired taste type of thing, but I'm glad they're back and this album is at the top of my iPod.
As far as decade greats go, Dan Wilson's Free Life (song) is on my list.
The Decemberists -
Hazards of Love
I'm not much of one to go for concept albums but this one I liked. Maybe it was something that reminded me of my childhood fascination with The Raven by The Alan Parsons Project (yikes). I've always thought that The Decemberists were the musical children of
Robyn Hitchcock
, and that's not a bad thing. If you like things on the folk-rock-dark-side check out The Rake Song and
The Queen's Rebuke/The Crossing.


Neko Case -
Middle Cyclone
This song seamstress has sewn her way into my pop brain and she won't be unraveled. I've been a Neko-head since
Blacklisted
hit my cd player back in 2002. Then I was lucky enough to see
her and Martha Wainwright
in concert at the Pabst, amazing show. Middle Cyclone is crafty pop and silky mood rock all wrapped into one. I'd also like to say it's my personal pick as best album cover art for the decade.
Tegan & Sara -
Sainthood
Their new album is just out and the song The Cure is bouncing around my fav playlist right now. I love this sister act from Canada and all their quirky-alt-rock tunes. They're a hoot live too so try to catch them if you can.
more
I really don't know anything about these guys but I like this album. It's very art-pop-rock that melds New York geek hipster with Beatle-esque overtones...well, that made sense to me. Worth the download $ and I bet you'll find yourself peeking at your iPod when their song shuffles up, thinking "who's this?"
Peter Bjorn and John -
Living Thing
I too got caught by the catchy whistling on Young Folks, that some what modern version of Don't You Want Me (Human League) that smashed our radios back in 2006. Writer's Block was a great Euro pop rock album that I still spin today. Now they're back with another catchy tune load of songs, starting with It Don't Move Me and following it up with Blue Period Picasso.
Gomez -
A New Tide
I was a little slow getting on the Gomez bus. Now that I'm on it and we're at school, I'm all ears! You've got to give it to these guys, a batch of three talented alt-rock songsmiths that have somehow managed to survive a decade in the music biz. It's their perfect mix of sweet2dark alt-rock songs that land them on the top of the list more often than not. Check out
Airstream Driver for another catchy one.
First Aid Kit -
Drunken Trees
My friend Rich (from Atomic) just turned me on to these gals from Stockholm. It's like a
campfire sing-a-long
, honest folk songs that stick in your head. New Folk!
(shameless self promotion) Okay, this in number eleven - what's wrong with "one more!" Just wanted to say that my band the
Wooldridge Brothers
also put out an album in 2009. Days Went Around came out early this year and is still getting great air play on WUWM and 88nine (thanks guys!). Thought I'd share a few tunes with you all - you can follow
this link
and grab a couple of songs from the album, plus one song that was captured at our March 2009 concert at Turner Hall. Feel free to pass it on.
Thanks all and Happy New Year!
Brian Wooldridge